Dream Fucker Part 1 stars new hunk, Francois Sagat, and all exclusive star to Men.com, Paddy O'Brian. This gay porn movie has been filmed by MEN and released by Drill My Hole, which is part of Men's famous network.

Two hot gay men fucking eachother

Francois Sagat is new to Men.com, and he really is what dreams are made of. In fact, this sexy French man doesn't look real. His muscles bulge all over the place, and he looks like he comes from a wild and animated video game. He is hairy with a few tattoos, and he has a thick beard and a shaved head. Francois is five feet eight inches tall, has intense brown eyes, and he is a versatile bottom with an uncut thick seven-inch dick, and his butt looks like it is made from concrete.
Paddy O'Brian is an all exclusive hunk for Men ( the latest gay porn site in the world today ) , and he has a great body with an amazing six pack. He is five feet eight inches tall with brown hair, sexy hazel eyes, and he is a top with a seven-inch cut cock.
Paddy has starred in 110 hardcore gay porn vids, and although he is a top, he got his tight butt drilled deep and hard by Diego Sans in his last movie 'Pirates: A Gay XXX Parody Part 4,'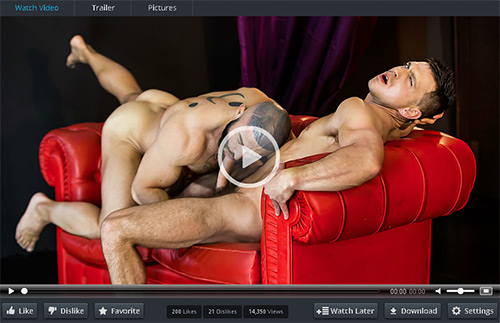 Check out his free adult porn star video
'Everything is a lie, everything is a dream' Paddy whispers seductively over shots of fantastic scenery. There are shots of his naked body as he lifts some weights, strong hands come around his front as he works out. Francois Sagat whispers something in French, which sounds just as seductive as Paddy. Paddy lies down and goes into a dream world where he meets his dream lover, and the filming is beautifully done over soft romantic music.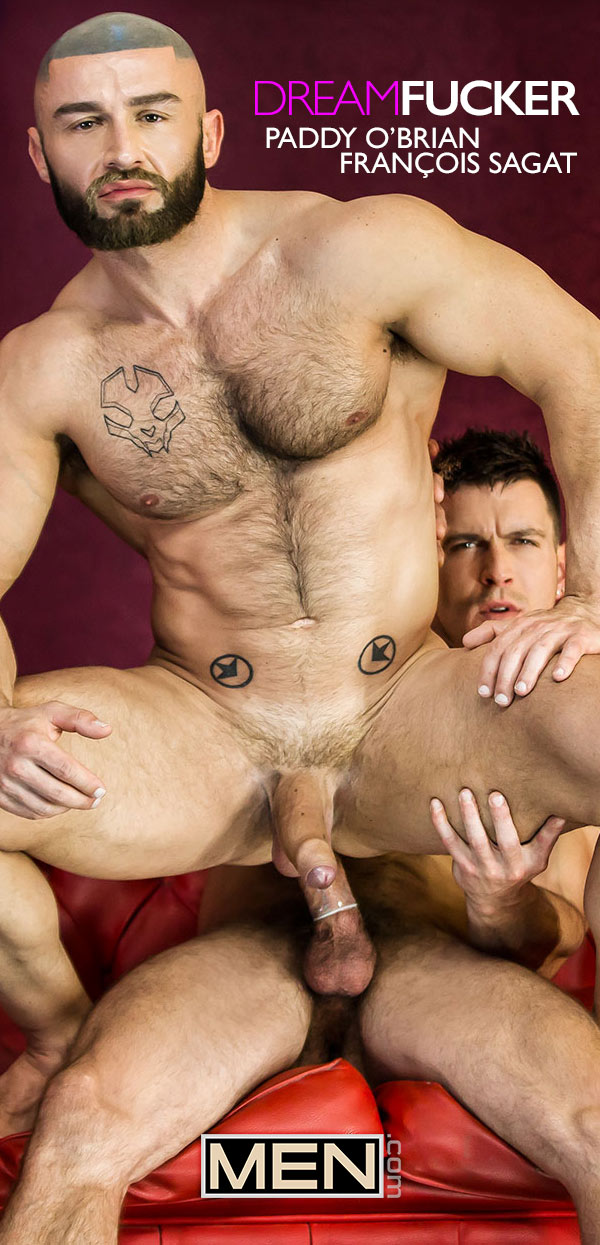 Paddy and Francois are naked, they kiss with passion, and as they kiss, they stroke each other's thick juicy cocks softy in their strong hands. Paddy sits down on a couch, and Francois goes down and takes his cock into his mouth. Paddy sighs with excitement, and as Francois sucks on his cock, he plays with Paddy's big balls at the same time. Francois in kneeling up on the couch, and as he carries on sucking paddy's dick, Paddy strokes his back all the way to his firm tight ass. His fingers slide between his cheeks, and then all the way back up his muscular back.



They kiss again, and this time, Francois lies partly on his back on the couch, and his bottom half is sticking up over the arm of the couch. He is stroking his cock slowly, as Paddy fingers and licks his tight firm ass. They kiss once more as Paddy sticks his finger in that tight ass once more. Francois gets up onto his hands and knees, and as Paddy gets behind him and rolls on a condom, he gently inches his dick all the way in up to his balls.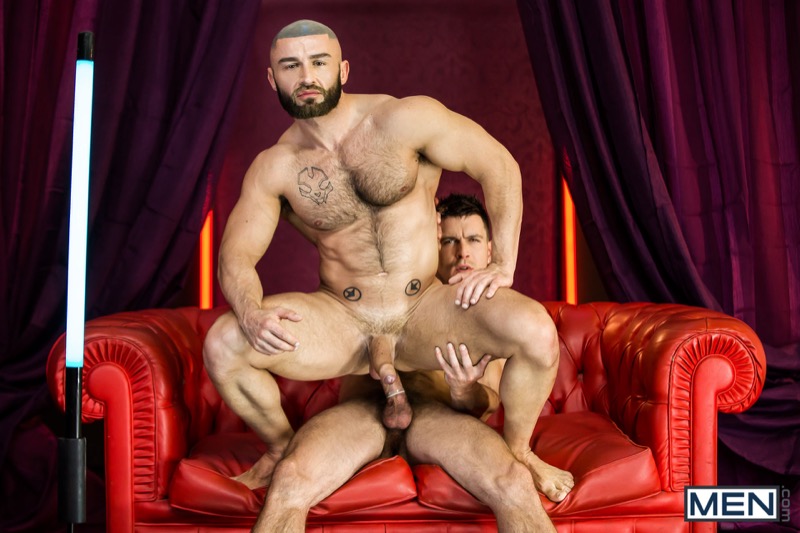 So far, these two have been making love. Now that Paddy feels how wonderfully tight that ass really is, he goes faster and harder. He slaps Francois ass, and they go wild as they fuck with a great intensity.
They change positions, and as Francois Sagat rides on top of Paddy O'Brian's cock, his cum blasts out onto the floor below him. Paddy stands up, and you can see how much he has enjoyed his fuckfest with the amount of cum that is being poured over Francois' face, neck and hairy chest.
Dream Fucker part 1 has been beautifully shot and made good use of shadows. The music is soft at the beginning and works its way up into a grand crescendo as Francois Sagat and Paddy O'Brian go from making love to hardcore ass fucking. This is a fantastic fantasy from Malegalaxy.com, and if you want to see more of their gay porn vids, then join them now. At the moment, they have 2,198 hardcore movies on offer, and as they update at least one of their ten sites every day, you will never run out of things to watch.